EcoTek Power Washing and Roof Cleaning of Arlington Northern Virginia
Call for a FREE ESTIMATE:
804-324-3660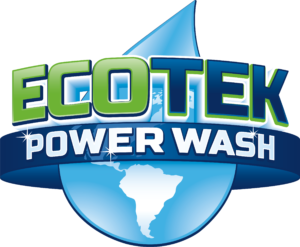 Experienced – In business since 2002
Trusted – Highest Number of Angie's List reviews of anyone in Northern Va
Fast service – Often done within 24 hours of your phone call
Safe Techniques used for your flowers and plants
Call for a FREE ESTIMATE: 804-324-3660
Roof Cleaning Fairfax County, Arlington, and Alexandria
Remove Algae which reduces the life of your asphalt shingles
Improve the Curbside look of your home
Higher re-sale value when selling
Save $ on a roof replacement
Many people don't realize that moss and algae are actually feeding on the limestone in your shingles. Thats right, moss and algae eat your roof! EcoTek has the experience you need to kill the moss and algae not only for a better looking roof, but to extend the life of your asphalt shingles. For a roof cleaning in northern virginia, we guarantee your satisfaction. Serving Alexandria, Arlington, and Fairfax.