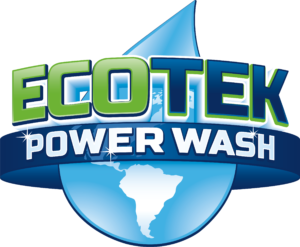 Ecotek Power Washing  of Northern VA is a family affair. My wife Janine and I run the business together from our Southern Maryland home.  We have raised our family locally in the Southern Maryland area.  The beauty and scerenity of the "country" with the city not too far away makes for a great place to raise our 3 boys. We have to say family has defiantly influenced where we have chosen to make our home. The Washington D.C. and Northern Virginia area boast great schools, diversity, and convenience. It is a perfect place to start a business. The economy soars here. In fact Forbes ranked Virginia as the #1 area to start a business. You can't argue with that! And no one can deny Northern Virginia or Washington D.C.'s majestic beauty. Whether it is the magnificent mountains of VA or the historical architecture of D.C., the area is full of charm and appeal. All in all we love it here!
My dream for Ecotek started over 10 years ago. I was putting myself thru nursing school and working part time power washing.  The schedule worked. After college I delved head first into my career as a ER and Trauma nurse. It was my passion. I loved it. But then I realized that what had been my "part-time pay the bills thru college" job could also make for the perfect way to support my family without the long night hours of nursing.  I started to set things in motion to transition to power washing full time .  In 2011 I incorporated Baltimore Power Wash. In 2012 I transitioned from part time power washing to full time as owner of Baltimore Power Wash.  Nursing became the part time/off season job.  Now Ecotek is a all year long fully functioning company.  The dream that once was no more then a "part time pay the bills thru college job" is now an established company!
Our goals at Ecotek are:
Provide high quality and professional service at an affordable rate.
Create a business that runs 12 months out of the year.  I would like this to be a legacy worthy of handing down to my children.
Provide 100% customer satisfaction. If you're not happy, we're not happy!
Safety first! I want my employees to always feel safe and my customers to understand that safety is the most important aspect of what we do at Ecotek!
As a family owned business Ecotek hopes we can provide your family with services that will make your family home in Northern Virginia bright and happy again!