Pressure Washing Leesburg, VA
Experienced – In business since 2002
Trusted – Highest Number of Angie's List reviews of anyone in Northern VA
Fast service – Often done within 24 hours of your phone call
Safe Techniques used for your flowers and plants
Soft Wash Certified
Call for a FREE ESTIMATE:
804-324-3660
Ecotek is committed to providing the best exterior home care services. Why? Because YOUR home deserves high-quality pressure cleaning!
We don't just make your house or business look good. We make it look great! And our services also make your property safer while extending the life of your buildings. We've been serving the Leesburg community for many years. And we'd love to take care of your family's home as well!
We keep the businesses in the area looking sharp too! So if you own a business, call the best Leesburg, VA pressure cleaning company around. We'll help you maintain the look and life of your building.
Pressure Washing vs. Soft Washing, Which is better?
Is your house or business starting to look worn out, dirty, or dingy? Then it's probably a good time for an exterior house wash. But what technique should be used to clean up your house or commercial building? Which one is better?
Soft Washing
This is a gentle cleaning method. This technique uses an environmentally safe solution and garden-hose level pressure. It can clean more sensitive material without damaging it. But don't be fooled by its gentleness. The solution we use completely rids all surfaces of algae and mold because it attacks these unwanted growths at their roots. Some materials that require this method include:
Siding
Roofs
Soffit
Stucco
Decks
Pressure washing these materials would damage them, taking years off their life! So when, if ever, is power cleaning a good idea?
Pressure Washing
Pressure washing is a much tougher method. It relies solely on the force of high-pressure water to blast away stains, dirt, and other gunk. It's a very effective way to clean quickly and thoroughly. But what materials can take that kind of force without getting damaged or ruined? Here are a few surfaces that can take the pressure:
Driveways
Sidewalks
Patios
Commercial buildings
When done right, using this method on sturdier materials will get rid of grime without hurting those surfaces.
3 Benefits of Regular Roof Cleaning in Leesburg, VA
At Ecotek, we'll make sure your roof is protected and lives a good long life.
1. Save Money
Have you ever had to repair or replace a damaged roof? If you have, then you know it's a painful experience for your wallet. A complete roof replacement can cost as much as a small car! So save some dough with our regular roof cleaning service.
2. Longer Lasting Roof
Our soft wash technique will protect your shingles from damage, the solution we use will attack mold and algae, and we'll get rid of any dark streaks on your shingles too! Call us for longer lasting shingles!
3. Catching Problems Early
When you get this service done professionally, you have the added benefit of a visual check-up. Our team can spot minor roof damage early and bring it to your attention before it becomes a major issue.
Algae and Moss
Many people don't realize that moss and algae are actually feeding on the limestone in your shingles. That's right, moss and algae eat your roof! EcoTek has the experience you need to kill the moss and algae not only for a better-looking home, but to extend the life of your asphalt shingles.
Gutter Cleaning
If you haven't gotten your gutters cleaned in the past few years, they're likely packed with leaves, debris, algae, and mold. You might just think it's a bit of an eyesore, but clogged gutters can cause real and expensive damage to your house.
A clogged gutter system won't do the job it was designed for, carrying water away from your roof, siding, and foundation. This can cause major water damage, which further contributes to algae and mold growth. And that can put your family's health at risk.
Clogged gutters can also attract unwanted critters that can also hurt your house and your health.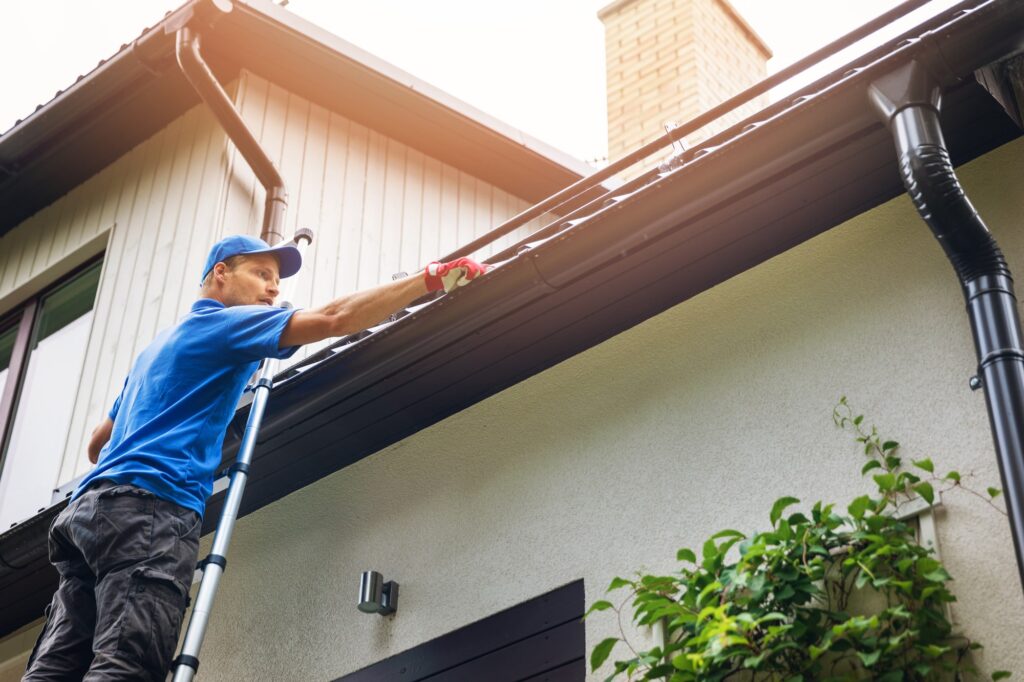 So what can you do? Don't worry! We're here to help. Our gutter cleaning services are top-notch! We have the training and know-how to safely clean out your gutters and deal with any unexpected house guests.
Why Hire a Professional?
We come with all the equipment, saving you costly rental fees. And roof cleaning can be dangerous. Rather than risk yourself, let us scathe the roof and you watch safely from the ground.
We use environmentally safe products to ensure your plants are not harmed during the process.
Nobody likes a job that takes up every weekend of your spare time! We will be in and out and have your home or business back in shape in a matter of hours!
We are Community Association Institute members and Business Partners
Active Members in UAMCC
Contributors to the Pressure Washing Resource Association
Window Cleaning
If your house is starting to look dark and gloomy, your windows might need a little TLC. As a homeowner, you're used to cleaning the glass inside your home. So washing your windows might seem like an easy task, but exterior window cleaning introduces unexpected challenges and hazards.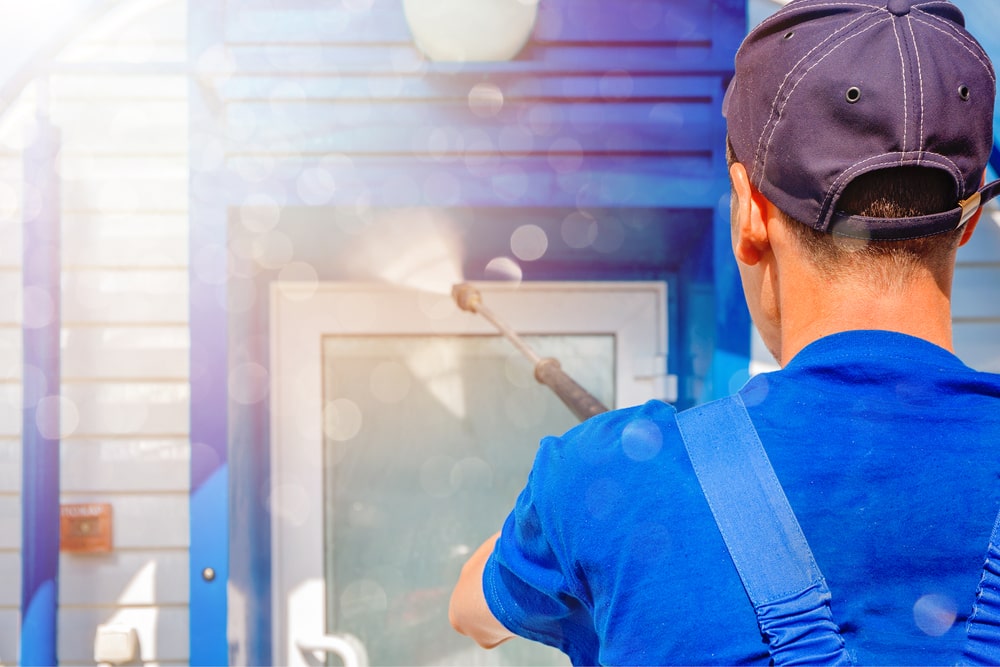 The inside of your windows might have collected some dust or a few fingerprints, things that are easily wiped up by a rag and household solutions. But your exterior windows are exposed to so much more. Temperature changes, rain, hail, dirt, wind – these are all things that your exterior windows get battered with on a daily basis. If they're not regularly cleaned, they can develop scratches and pitting. Eventually, they'll need to be repaired or replaced.
Taking care of your exterior windows regularly is a great way to prolong the life of your windows! It removes harmful elements before they can cause major damage. And it saves you from expensive repairs or even window replacement projects.
Our Exterior Pressure Washing Services
Windows
Roofs
Gutters
Driveways
Patios
Commercial Buildings
Sidewalks and Walkways
Siding
Soffit
Stucco
Decks
Towns We Service in the Washington, DC Metropolitan Area
Arlington
Alexandria
Manassas
Ashburn
Washington DC
Falls Church
Exterior House Wash Leesburg, VA
As a local business, we love pressure washing Leesburg, VA homes and businesses because it beautifies our community. We'd love to help you with your next project! Give us a call today!
Call for a FREE ESTIMATE:
804-324-3660
Eco Tek Power Washing Northern Virginia
Average rating:
0 reviews